Capture the Future in Your Events with AI Photo Booth Using Artificial Intelligence!
It is possible to take your event experiences to a whole new level by capturing the future with artificial intelligence: Introducing AI Photo Booth, our fun and innovative solution that pushes the limits of technology! Contact us to add a fun experience to your event. call now and rent this unique experience now!
What Can AI Photo Booth Do?
Offering an experience beyond taking photos, this innovative AI Photo Booth comes with face recognition, automatic photo editing and a host of fun features. This special photo booth is the perfect interaction tool to put a smile on your guests' faces on your special occasions, just a click away!
Face Recognition Technology
With facial recognition technology, photos of your guests capture them from just the right angle, ensuring perfect results with every shot. Can face-swap over pre-edited photos.
Instant Photo Editing
AI Photo Booth instantly edits your photos with theme commands set for the event, turning every frame into a work of art. With filters, effects and more, your photos are instantly social media ready!
Unlimited Fun
Enjoy having fun moments with your guests as well as sharing this unique experience with them. Photos can be downloaded instantly via QR code and are ready to be shared on social media.
Contact us to rent our AI Photo Booth and make your event one of the unforgettable memories. Enjoy the fun and happiness of your event with this unique way of carrying your memories into the future, blended with technology!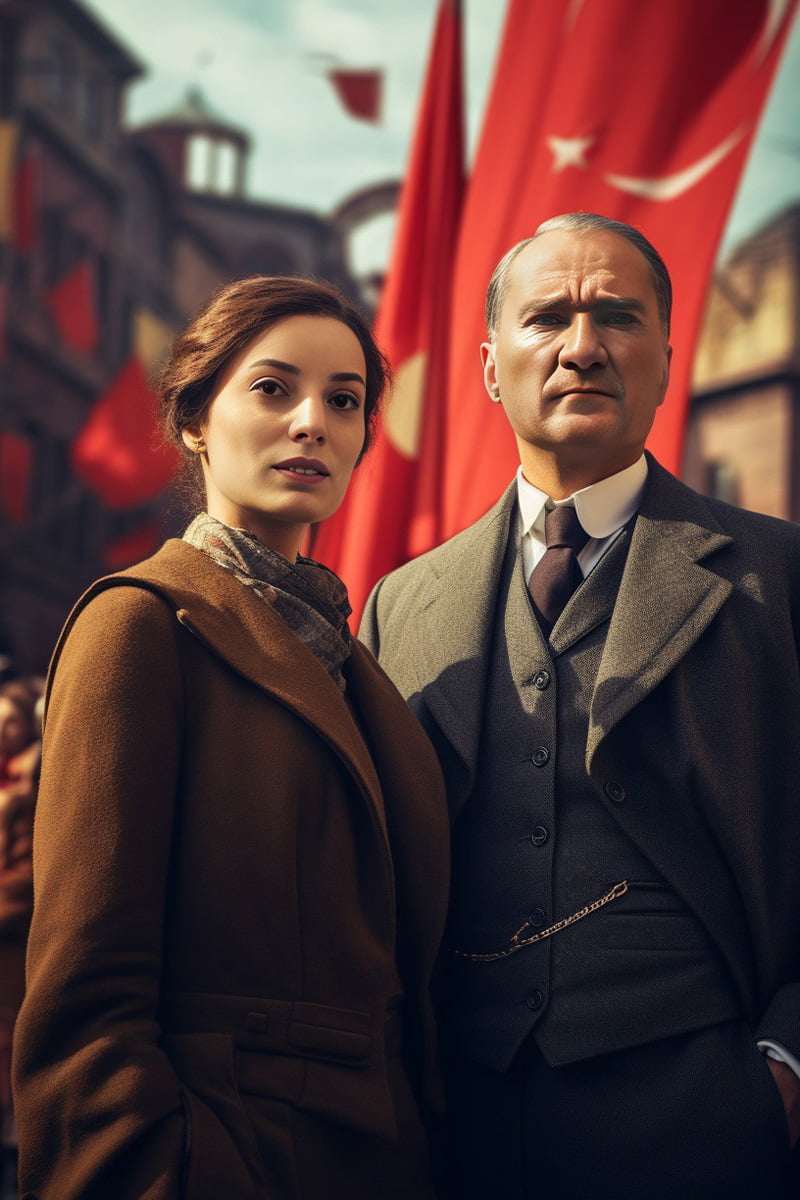 Special Designs for Your Event

Our AI Photo Booth is specially designed for your event. The touch sharing kiosk and video capture platform are covered with customized foil to match the theme of your event. In addition, our software automatically adds a custom-designed digital frame for your event to each photo. This way, the captured videos can be shared on social media platforms with your unique framing. These features help you make your event even more special and memorable.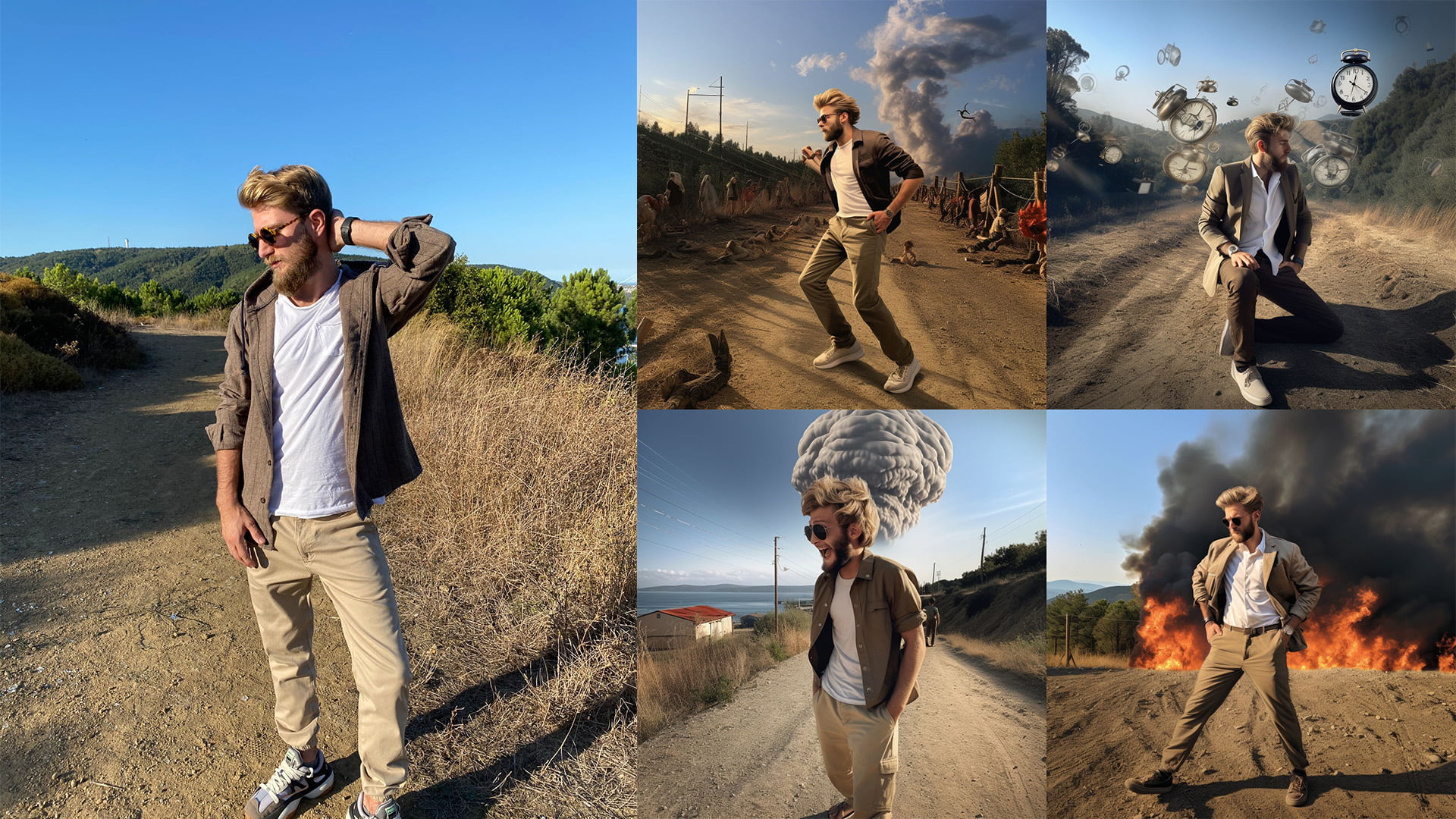 Pay Less with 0% VAT Advantage!

Our AI Photo Booth product is a commercialized product developed in our R&D center within Çanakkale Technopark Technology Development Center. For this reason, our 360 Video Selfie Photo Booth product is subject to VAT exemption within the scope of"223 – Temporary 20/1 Transactions in Technology Development Zones".
0% on our invoices issued in the rental and sales transactions of our AI Photo Booth product VAT is being implemented. The invoices issued can be used for your income and corporate tax calculations.
Call now, get an offer!

You can call us to rent, buy or get detailed information about our AI Photo Booth product! Our sales team is waiting for you to get back to you as fast as possible!
Don't Be Limited by the Standard
You have a very different idea for your event, but the standard system of our product is not suitable for it? As Harikalar, we produce the software and hardware of all our products ourselves and we can easily make the changes you want for your creative ideas!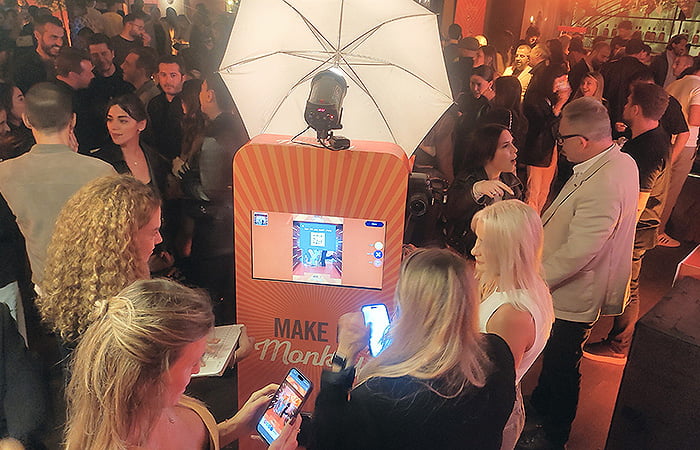 Get Social Media Engagement
Thanks to our cloud-based sharing system, videos and photos from your events are ready to share instantly. Participants can scan QR codes or enter their e-mail addresses to download videos and photos to their phones or send them by e-mail.
Our Professional Team is With You
Our experienced staff will be with you throughout your event, preparing and testing the products you rent according to your requests before installation. Our professional technical team will carry out all processes from installation to dismantling for you.
Get Service from Sector Pioneer Harikalar!

Since 2006, with the unique experience of successfully completing more than 10,000 events Harikalar we transform your events into unforgettable digital experiences for your attendees, not just a meeting, conference or celebration, because we are not just an event organization, we bring together perfection and extraordinary memories in every detail.
Get Offer Now
You can get an offer from us to rent or buy our
AI Photo Booth product for your events. Our experienced team is looking forward to giving you the best service.
Sample Photos
You can review the photo examples we took with our
AI Photo Booth product below.